Protection and comfort for every season. Relax, entertain and dine outdoors unhindered by the elements, all year round.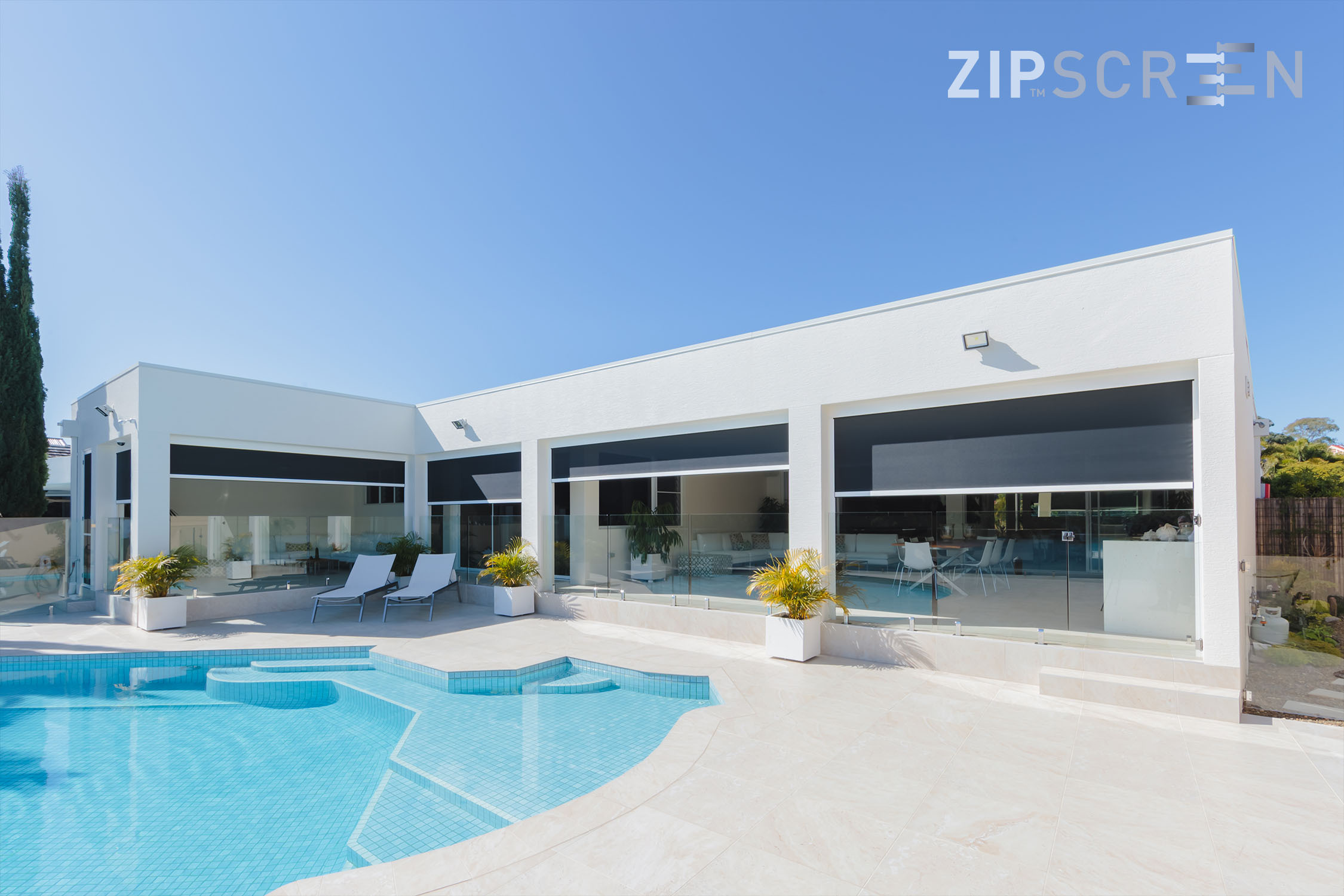 Premium DIY Zipscreen Blinds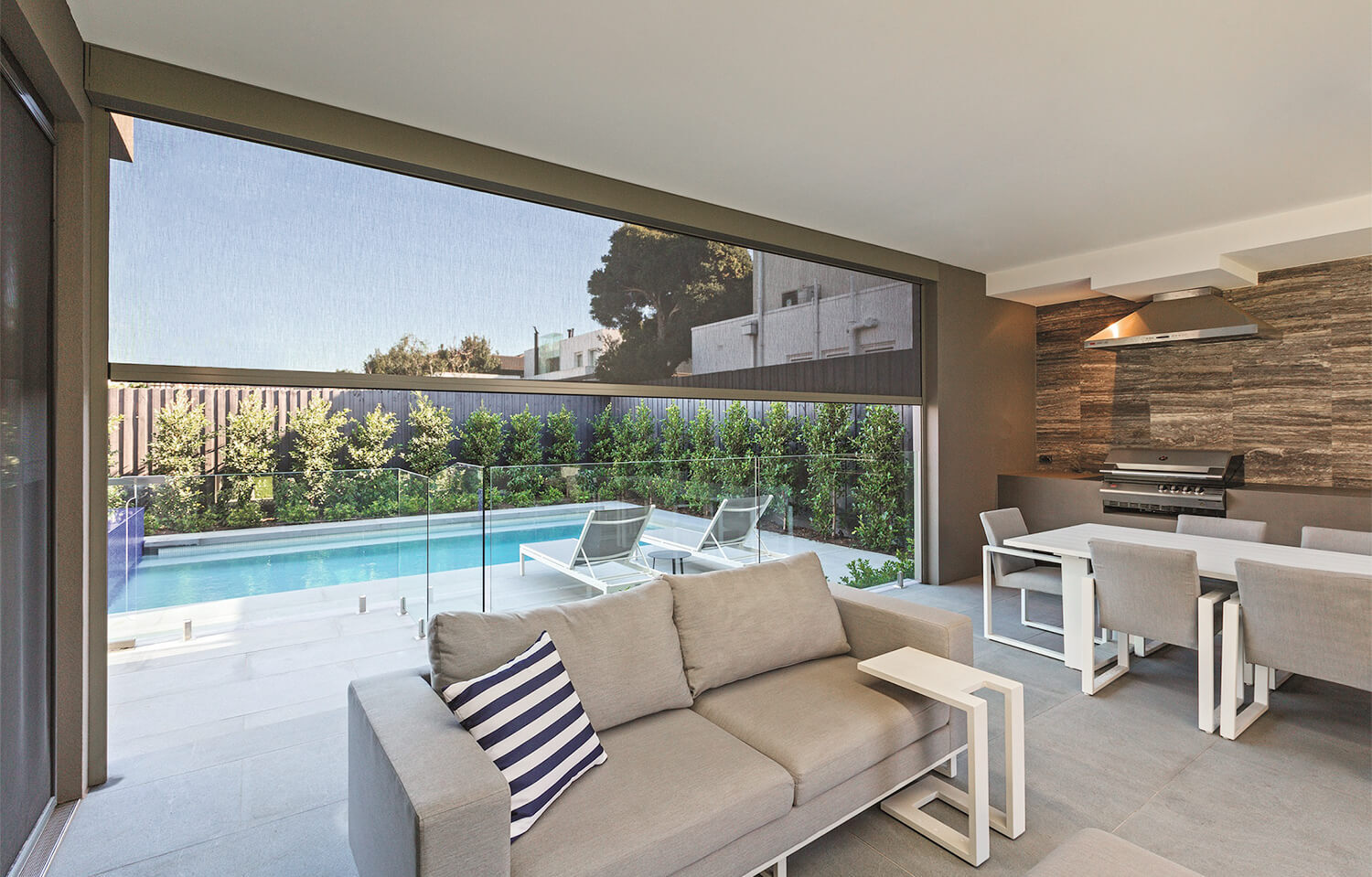 Weight bars
Zipscreen has F56 standard & F72 heavy-duty weight control options – both feature a slimline square design and provision for additional weight to ensure the fabric is wrinkle-free. The weight bars are extruded strong and durable aluminium and colour matched to your shade.
Slimline design
Made from engineering-grade, precision-extruded aluminium, the Zipscreen Frame and Headboxes are ultra-durable and sleek measuring 125mm. Available in multiple colours and configurations the Headbox is highly-versatile.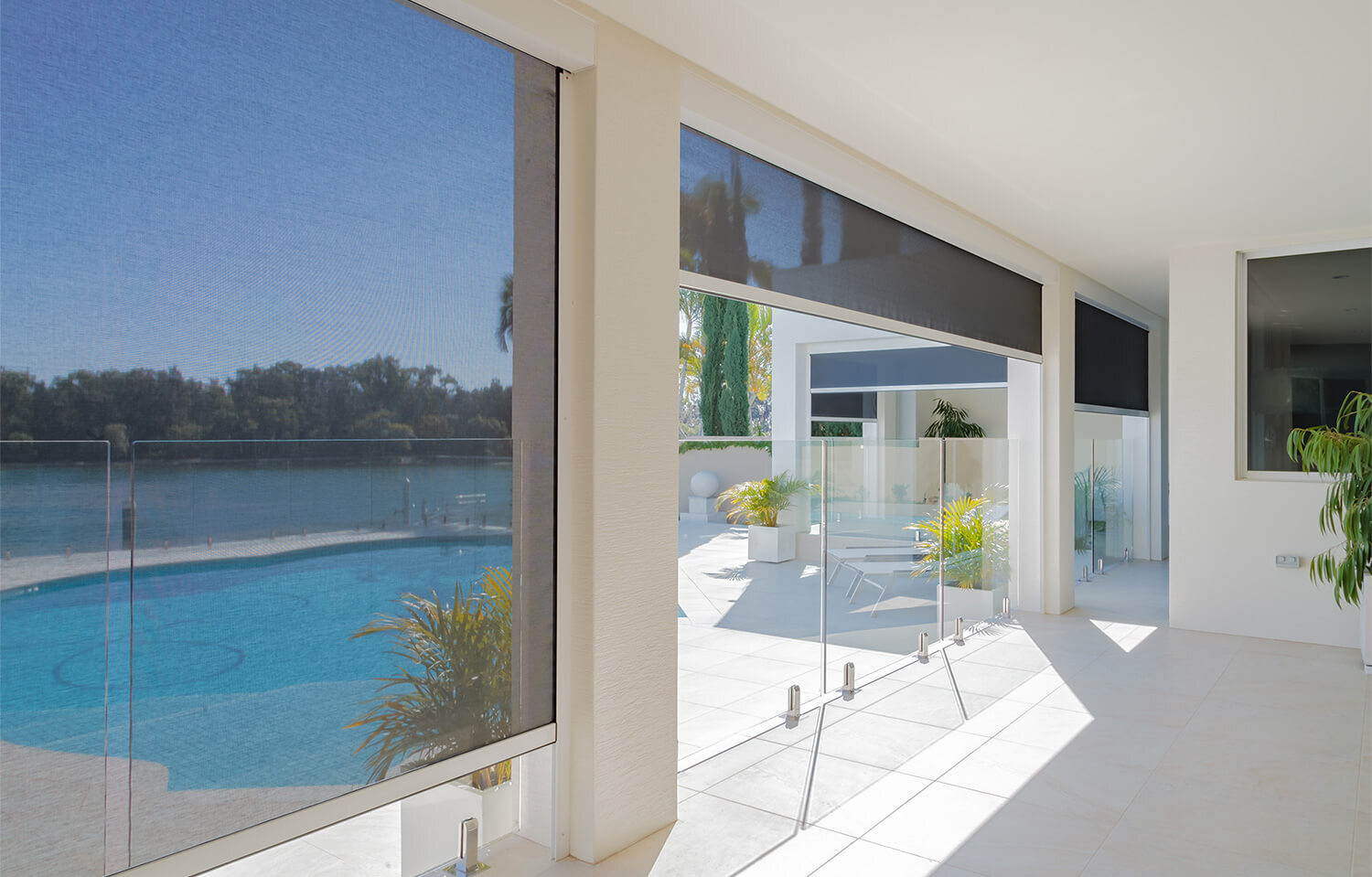 Adjustable Side Channels
Offering 20mm of adjustability, Zipscreen's Side Channels are designed to effortlessly adapt to fit almost any outdoor area and easily correct out-of-square openings.
Zipscreen is the ultimate external screening solution for any outdoor area or window. Utilising patented z-LOCK technology the shade guides the fabric to create a fully sealed, ultra-smooth finish – protecting against sun, wind, rain, and insects all year round.
Sleek, secure, and durable, your custom-designed system can be made in widths of up to 7m (Zipscreen Extreme) and drops of up to 5m.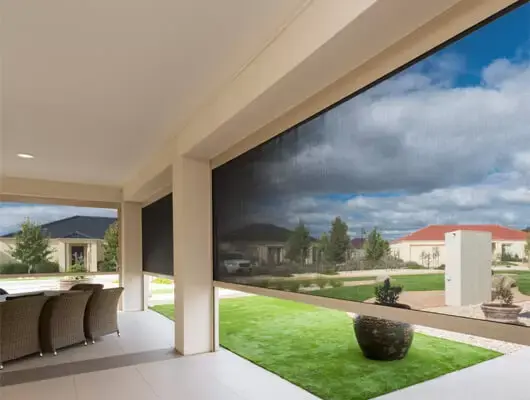 Beautiful Design & Superior Quality
At DIY Outdoor Blinds, we're committed to providing the perfect solution to suite your needs by keeping the following in mind:

Here at DIY Outdoor Blinds, we work with leading blinds manufacturers to provide Australian homes and businesses with an ideal solution for comfortable outdoor living.
Zipscreen® is a track-guided system that has been specially designed to lock the blind in place but allow them to slide, smoothly and easily. Zipscreen can be locked at any position for high winds or UV protection without sacrificing visibility, with this simple patented design!
Zipscreen is your best choice to keep out the elements, whether you're dealing with windy weather or a pouring rain. The unique track guided system attaches easily to posts/pillars of any size and then fits snugly for an unbeatable seal that blocks water from getting in and the around edges.
Zipscreen blinds are the perfect way to screen off your outdoor space. With a range that addresses all needs, Zipscreens will keep you cool and comfortable during hot summer days and warm winter nights! Stay protected from birds, reptiles, bird droppings and insects as well. There's something for everyone! Options like auto, manual and 'motorised with a remote control' are available. Zipscreen Blinds are perfectly suited for alfresco area, pergola and veranda. 
Please Note- Zipscreen standard tracks are available in Black, White, Classic Cream, Paper Bark, and Woodland Grey. If required, we can arrange for a powder coating (colour bond range only). For a hassle-free and affordable experience, order your Zipscreen Blinds online, now.
WE AIM TO PROVIDE A SEAMLESS EXPERIENCE FROM START TO FINISH
Have Questions? Get in Touch:
We understand that you might have questions about our products or the ordering process. Feel free to call us at 1300 040 577, and our friendly team will be happy to assist you.
Special Considerations:
If your blinds exceed 4 meters in size, we recommend requesting an individual quote. Please email us with all your sizes at info@diy-blinds.com.au, and we'll ensure you get the right solution for your needs. Additionally, if you're ordering three or more blinds, don't hesitate to contact us at info@diy-blinds.com.au to inquire about potential cost savings.
Explore More Options:
At DIY Outdoor Blinds, we offer a range of fabric groups, including clear and tinted PVC, Outlook or HVG screens, and various motor brands and configurations. Whatever your specific needs and preferences, we have a solution to help you create the perfect outdoor living space.
In conclusion, eZIP® track blinds are the ultimate way to blend the beauty of the outdoors with the comfort of indoor living. Whether it's sun, rain, or wind, these blinds have you covered. Order yours today and transform your outdoor space into a year-round oasis of style and functionality.
Check Measure
Upon acceptance of our quotation we will return to your premises to check measure. This ensures that you get a perfect install every time.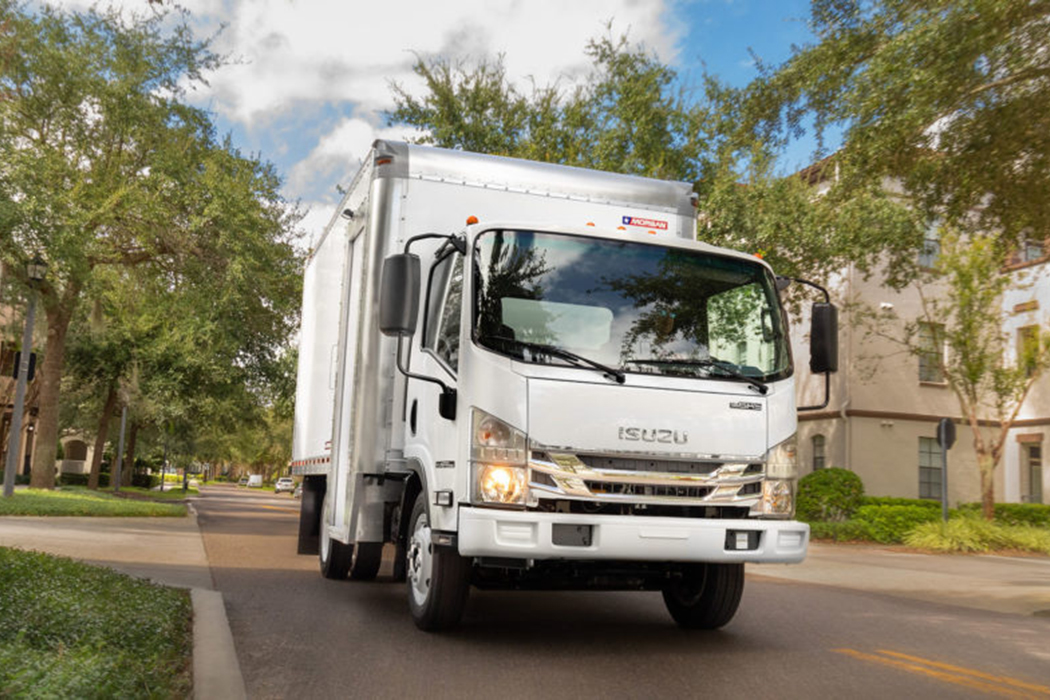 Delivery & Install
We Provide ourselves on precision of design, swift delivery and installation.