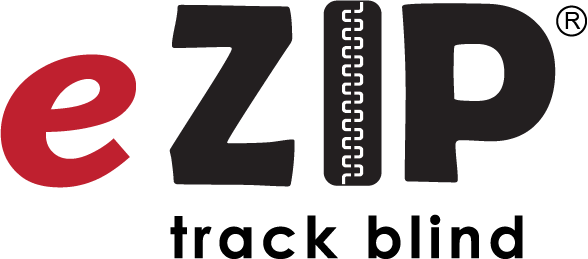 Turn your outdoor space into an outdoor room and experience true outdoor comfort with eZip Outdoor Blinds.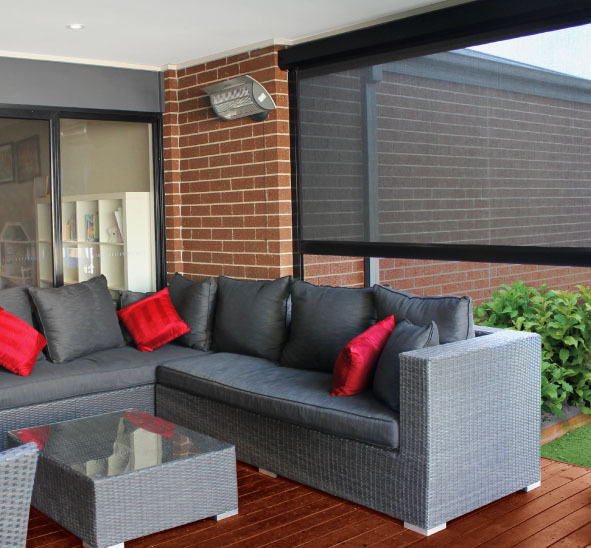 Premium DIY eZip Track Blinds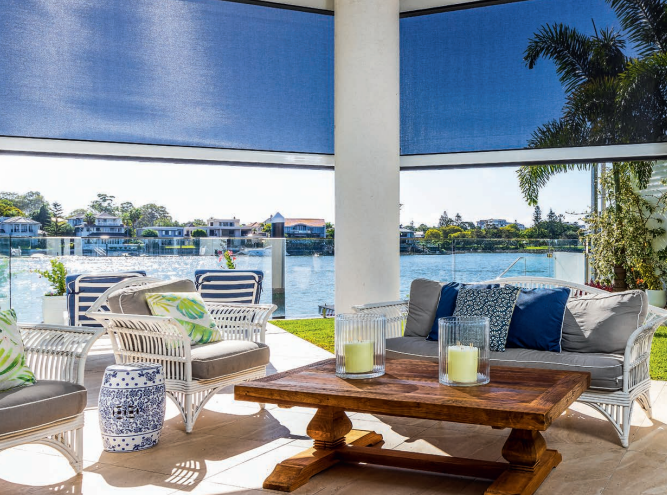 Glare blocking
eZIP track blinds reduce the harshness of direct sunlight, making indoor spaces more comfortable for occupants. They help maintain a consistent and pleasant level of natural light, which can improve productivity and well-being.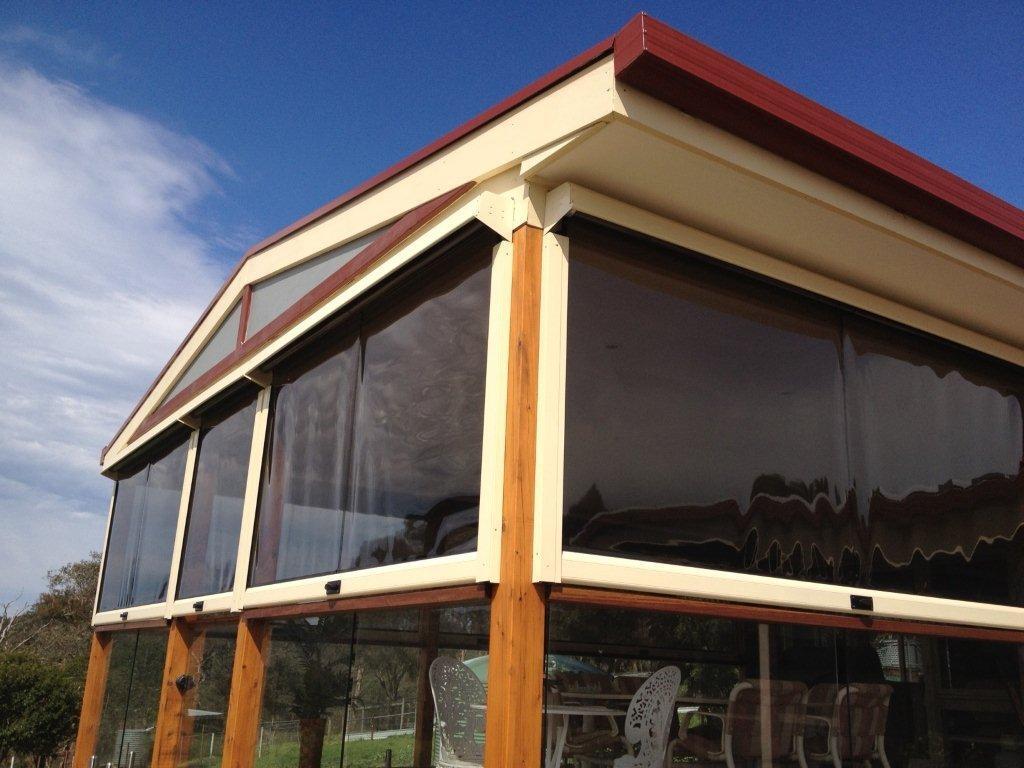 Sun & UV Protection
eZip Track blinds blockout a significant portion of harmful UV rays, which can cause damage to furniture, flooring, and artwork over time. Having this UV protection also helps protect your skin from the harmful effects of prolonged sun exposure.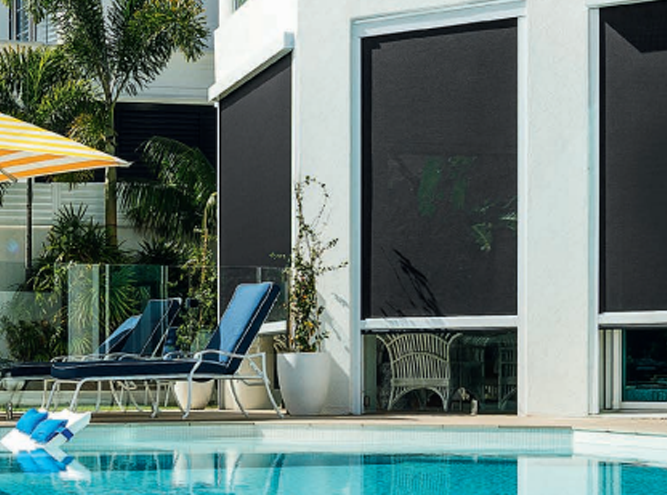 Wind resistant
eZip track blinds offer effective protection against wind gusts, helping to keep outdoor spaces more comfortable and shielded from strong winds. They can create a wind barrier, reducing the risk of discomfort or damage to outdoor furniture and décor.
Whether it is summer heat waves or unbearable winter chill, eZIP Blinds will come handy. It is a user-friendly product that makes life more convenient for everyone. These make a great addition to any home. They come in many different fabrics and colors, so you're sure to find something that matches your décor! The eZIP outdoor blinds are perfect for any space that needs an extra layer of security. Also, you get UV protection that will help keep your home looking fresh and new. As for the furniture, they shall stay in good shape longer being protected from harmful UV rays.
It is also suitable for commercial spaces like shop fronts, eating areas, cafes and so on. It is suitable for different corners in a home, as well- alfresco, patio, veranda and more.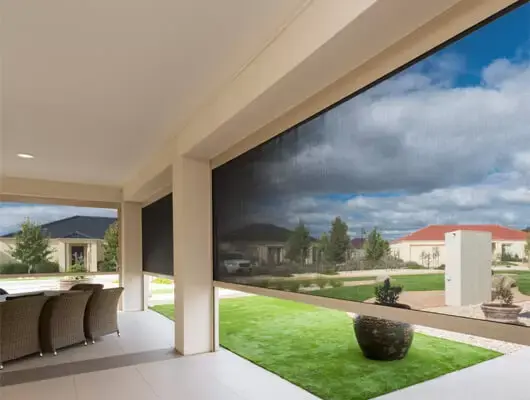 Beautiful Design & Superior Quality
At DIY Outdoor Blinds, we're committed to providing the perfect solution to suite your needs by keeping the following in mind:
Here at DIY Outdoor Blinds, we work with leading blinds manufacturers to provide Australian homes and businesses with an ideal solution for comfortable outdoor living.
Imagine enjoying the beauty of the outdoors while remaining shielded from the elements. Whether you're looking to create an ideal outdoor kitchen, enclose your pergola, or design your own alfresco courtyard, eZIP® track blinds offer the perfect solution. These blinds are designed to thrive in the harsh Australian environment, providing you with a seamless and stylish way to enhance your outdoor living space.
The key to eZIP® track blinds' exceptional performance lies in their robust high-density aluminum frame. This frame boasts exceptional built-in flex resistance, ensuring that your blinds operate smoothly and trouble-free. No matter the weather, you can count on eZIP® blinds to perform reliably.
One of the standout features of eZIP® track blinds is their patented multi-direction tension setting. This innovation ensures that your blinds always look their best, with optimal alignment that results in a taut blind fabric. The end result is a visually pleasing addition to your outdoor setting, enhancing both its functionality and aesthetics.
eZIP® track blinds aren't just functional; they're also stylish. Featuring a slim and sleek fully enclosed 135mm square pelmet headbox made from premium extruded aluminum, eZIP® blends seamlessly with modern linear design trends. When you choose eZIP® blinds, you're making a design statement that complements your outdoor space. For a hassle-free and affordable experience, you can order your eZIP® blinds online now. Customization is a breeze—all of our blinds are tailor-made to your specifications. Simply provide your measurements and choose any optional extras you require. The price for your custom order is immediately calculated, putting you in control of your outdoor design.
WE AIM TO PROVIDE A SEAMLESS EXPERIENCE FROM START TO FINISH
Have Questions? Get in Touch:
We understand that you might have questions about our products or the ordering process. Feel free to call us at 1300 040 577, and our friendly team will be happy to assist you.
Special Considerations:
If your blinds exceed 4 meters in size, we recommend requesting an individual quote. Please email us with all your sizes at info@diy-blinds.com.au, and we'll ensure you get the right solution for your needs. Additionally, if you're ordering three or more blinds, don't hesitate to contact us at info@diy-blinds.com.au to inquire about potential cost savings.
Explore More Options:
At DIY Outdoor Blinds, we offer a range of fabric groups, including clear and tinted PVC, Outlook or HVG screens, and various motor brands and configurations. Whatever your specific needs and preferences, we have a solution to help you create the perfect outdoor living space.
In conclusion, eZIP® track blinds are the ultimate way to blend the beauty of the outdoors with the comfort of indoor living. Whether it's sun, rain, or wind, these blinds have you covered. Order yours today and transform your outdoor space into a year-round oasis of style and functionality.
Check Measure and installation
Where applicable (where we have installers) it you require and request we can send someone out to double check your measurements and install the blinds for you.
We are looking for installers in all states, cities and country areas. Please call or email if interested.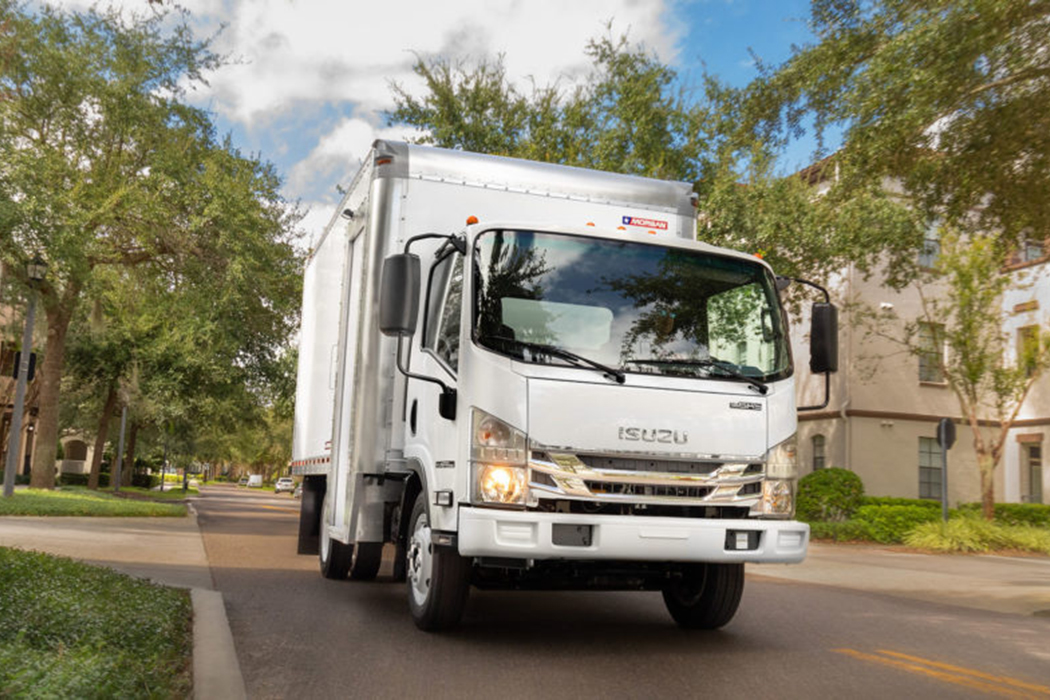 Free Delivery
We Provide ourselves on precision of design, swift delivery and installation.