Transform Your Patio, Verandah or Outdoor Living with Slidetrack Outdoor Blinds
Premium DIY Slidetrack Outdoor Blinds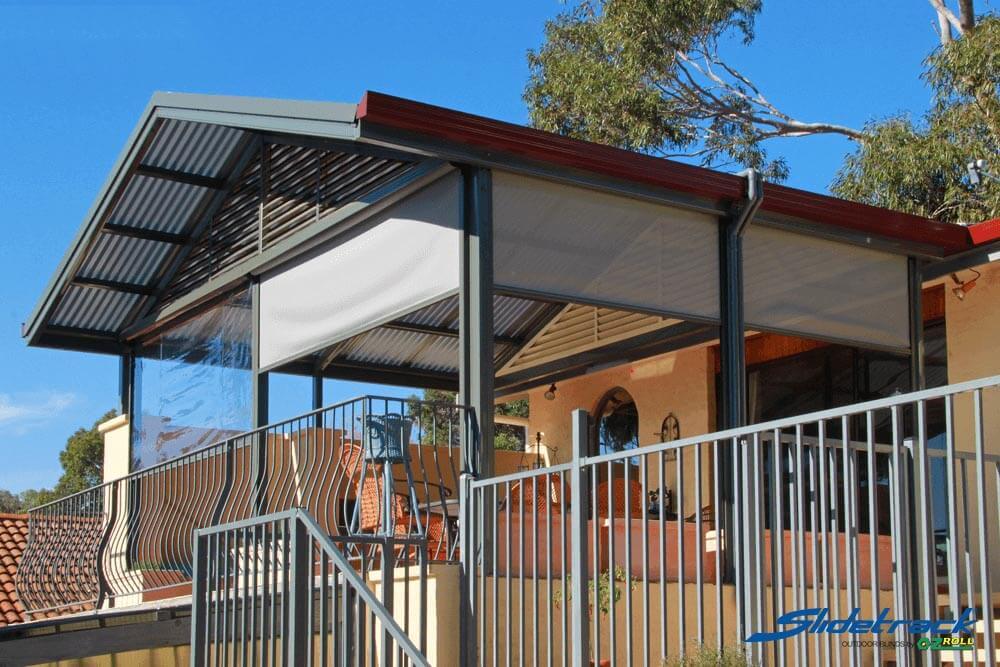 Easy to clean
Hosing them with water will get some of the dirt off, and specially formulated blind cleaning solutions can take care of the rest.
Hardy & Durable
The material that PVC blinds are made of – Polyvinyl Chloride – makes them resistant to heat and fire. So, you don't need to be concerned about the sun damage to your blinds, as well as about the heat coming from your barbeque!
Return on investment
These easy-to-use, versatile blinds can be rolled and unrolled in seconds, yet have the potential to instantly transform a draughty, unwelcoming patio into an alfresco dining area and your family's new favourite hangout spot.
Why Get Slidetrack Blinds?
Homeowners buy Slidetrack blinds for its sleek design and compactness. With no zip, pulleys and ropes, it is a favorite to people who are not a fan of such hassles. Not to mention, operating it is a child's play!
It has a track-guided system that enables stopping the blind at any position. Flexibility is the key to a good blind and Slidetrack's patented design has it.
Other superpowers of this cool blind include protection against UV rays and harsh winds in addition to maintaining privacy when closed.
Beautiful Design & Superior Quality
At DIY Outdoor Blinds, we're committed to providing the perfect solution to suite your needs by keeping the following in mind:



Here at DIY Outdoor Blinds, we work with leading blinds manufacturers to provide Australian homes and businesses with an ideal solution for comfortable outdoor living.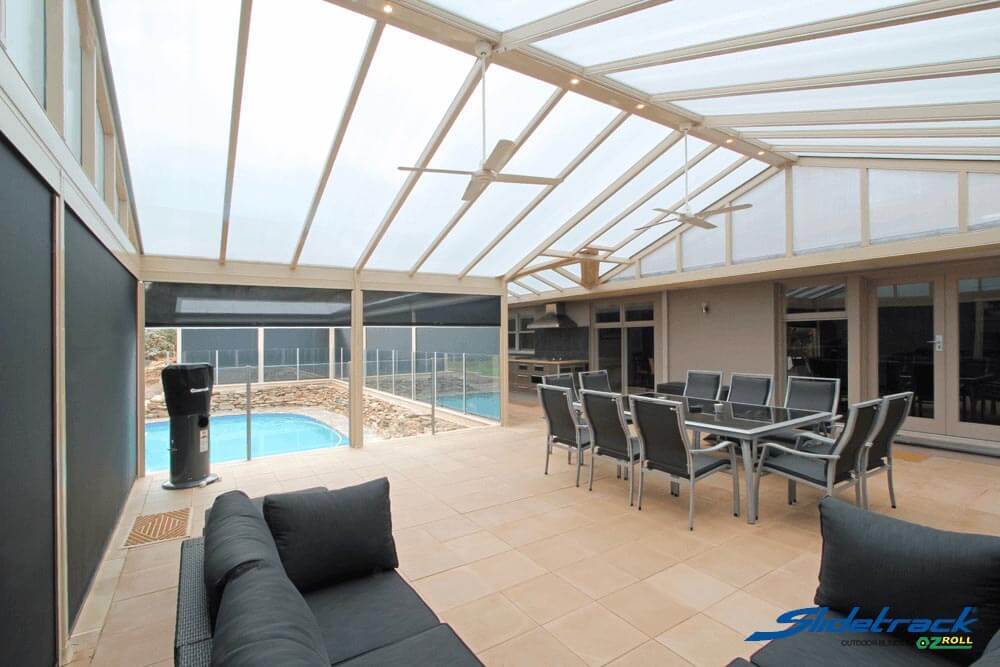 Sidetrack blinds get its classy appearance from Hi-Tech fabrics such as Vistaweave and Visiontex. Pelmets too add to the overall appeal and high functionality. Pelmets are available in six solid colors. The calculator below will help you choose pelmets along with other extras.
These blinds are perfect for pergolas, alfresco and verandah. They come with a wide array of colors to choose from including black or white as well cream-colored ones! Don't forget, there is grey, too!
We are one of the few blinds companies in Victoria who double-check the measurement and provide installation for our customers.
Our check measure and install services come with a small additional cost. This enables you to get your blinds measured and installed by our experts at a DIY price.
Are you looking forward to installing Slidetrack Blinds? For a hassle-free and affordable experience, order your Slidetrack blinds online, now.
Any questions? Call us at 1300 040 577
WE AIM TO PROVIDE A SEAMLESS EXPERIENCE FROM START TO FINISH
Check Measure
Upon acceptance of our quotation we will return to your premises to check measure. This ensures that you get a perfect install every time.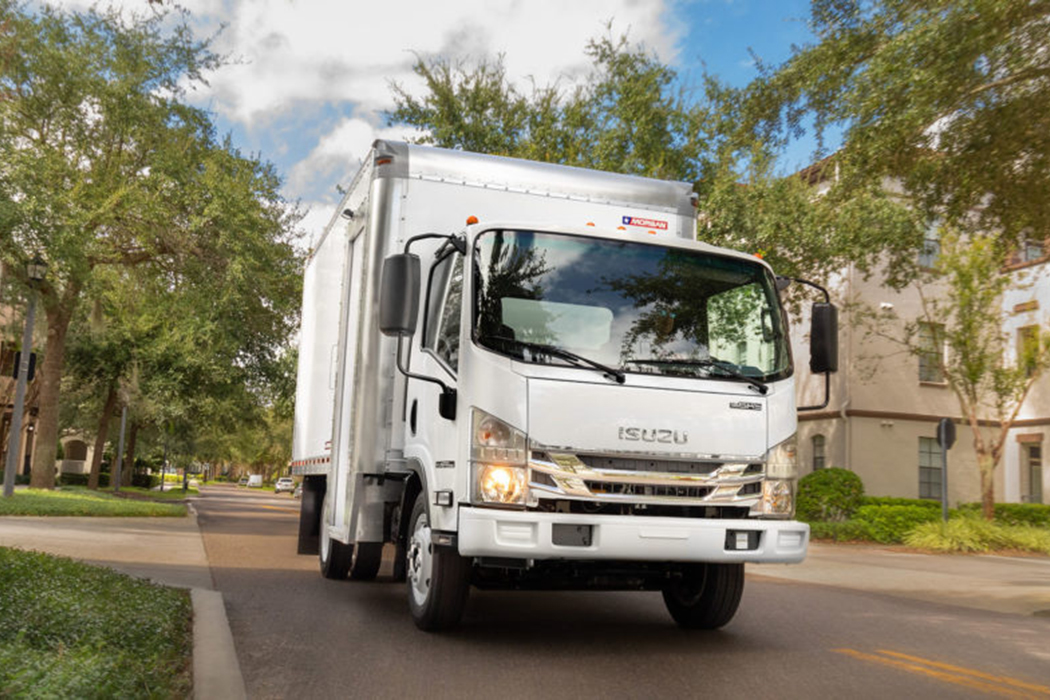 Delivery & Install
We Provide ourselves on precision of design, swift delivery and installation.
All of our DIY Ziptrak outdoor blinds come with central opening, spring operation, cast end brackets to mount the blinds and tracks and channel