Experience year-round protection, coupled with a feeling of privacy and refuge, allowing you to relish outdoor living to the fullest.
Premium DIY Ziptrak Outdoor Blinds
Insect Barrier
Avoid those pesky mosquitoes and flies from bothering you and your family. Ziptrak blinds allow you to spend hours outdoors without the need for toxic bug repellent sprays.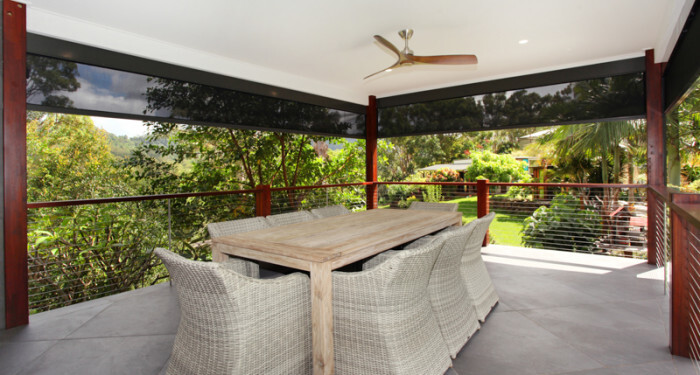 Easy Operation
The track guided system is simple and safe to operate – no chains, ropes, or pullies. Using our patented spring-balanced track system, the blind easily glides up and down, stopping in any position.
Private & Protected
These easy-to-use DIY Ziptrak Outdoor blinds provide protection from the harsh UV rays and less-than-ideal weather conditions.
At DIY Outdoor Blinds, we offer a fast, uncomplicated, and cost-effective solution to traditional renovation. Enlarge your area without the need for costly remodeling, the hassle of contracting builders, or navigating municipal approvals.
Moreover, our blinds can enhance the aesthetic of your outdoor space significantly. Our knowledgeable DIY Outdoor Blinds team member can assist you in selecting the ideal color and material that complements your space seamlessly. Ziptrak blinds are designed with sophistication and usability in mind. They possess the capability to halt at various points and are fitting for both home and business environments.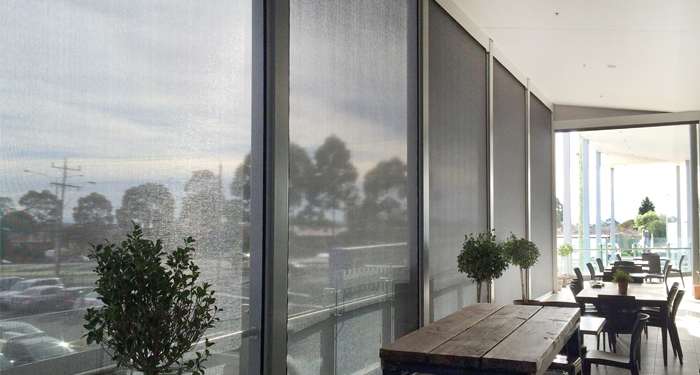 Beautiful Design & Superior Quality
At DIY Outdoor Blinds, we're committed to providing the perfect solution to suite your needs by keeping the following in mind:

Sidetrack blinds get its classy appearance from Hi-Tech fabrics such as Vistaweave and Visiontex. Pelmets too add to the overall appeal and high functionality. Pelmets are available in six solid colors. The calculator below will help you choose pelmets along with other extras.
These blinds are perfect for pergolas, alfresco and verandah. They come with a wide array of colors to choose from including black or white as well cream-colored ones! Don't forget, there is grey, too!
We are one of the few blinds companies in Victoria who double-check the measurement and provide installation for our customers.
Our check measure and install services come with a small additional cost. This enables you to get your blinds measured and installed by our experts at a DIY price.
Are you looking forward to installing Slidetrack Blinds? For a hassle-free and affordable experience, order your Slidetrack blinds online, now.
Any questions? Call us at 1300 040 577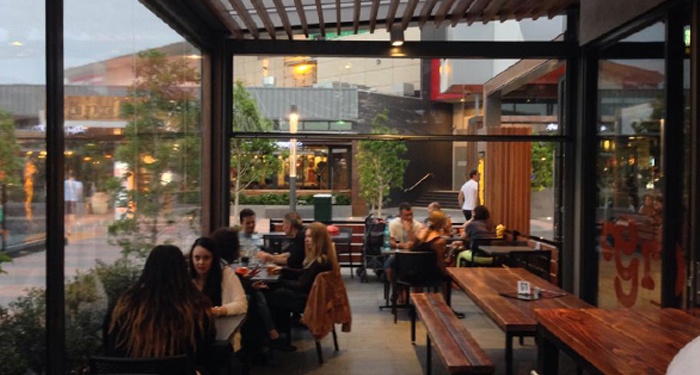 All of our DIY Ziptrak outdoor blinds come with central opening, spring operation, cast end brackets to mount the blinds and tracks and channel. We also include simple, easy-to-follow installation instructions in all of our orders; however, if you'd prefer to save a bit of time, we do offer a professional, affordable installation service. Our team can work with you to customise your DIY Ziptrak blinds to your taste and needs.
All of our blinds are custom-made to your specifications. provide your measurements below and choose the optional extras you require. The price for your custom order is immediately calculated for you. Blinds over 4m will need to be quoted individually. Contact us if you are ordering 3 or more blinds to find out if we can do a better price
If you would like Clear and tinted PVC, Outlook or HVG screens or Motor Brands or Configurations, click on the link below and let us know.
Harmonize the color of your home with our selection of palmette shades
The Ziptrak® system offers four installation options, tailored to your preferences and the structure to which the system will be affixed. You have the choice of an open bracket, allowing the retracted blind to remain visible; a bracket with back flashing, concealing the blind from the outside view; a Traditional pelmet; or the innovative Ziptrak® Streamline pelmet featuring an Insect Control System for enhanced protection.
WE AIM TO PROVIDE A SEAMLESS EXPERIENCE FROM START TO FINISH
Check Measure
Upon acceptance of our quotation we will return to your premises to check measure. This ensures that you get a perfect install every time.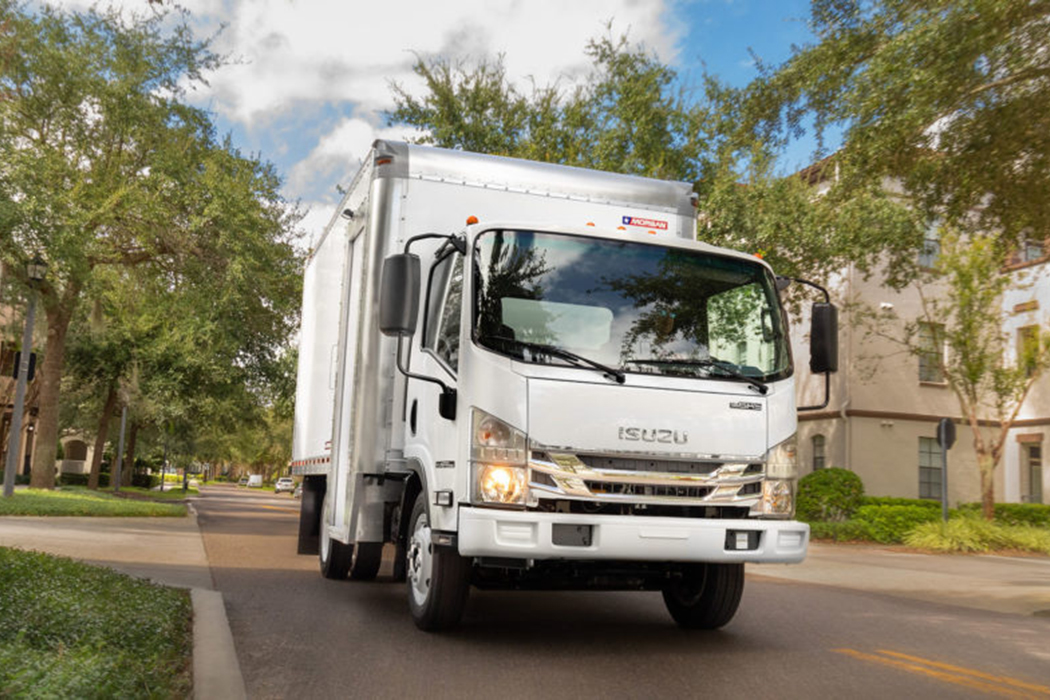 Delivery & Install
We Provide ourselves on precision of design, swift delivery and installation.